Hello Everyone! Today, I am excited to share with you a review of the Cecilia de Rafael Sevilla Gloss Tights. These beautiful, glossy tights have been a pleasure to wear and I'm sure you will love them as much as I do. I also did a YouTube video on it which can be viewed in full here
Product Details
Colour: Natural
Size: Medium
Materials: 100% Nylon, 10% Elastane
These tights are packed in the standard Cecilia de Rafael packaging, a testament to their Spanish roots. The materials list indicates that they are predominantly nylon, with a bit of elastane for stretch.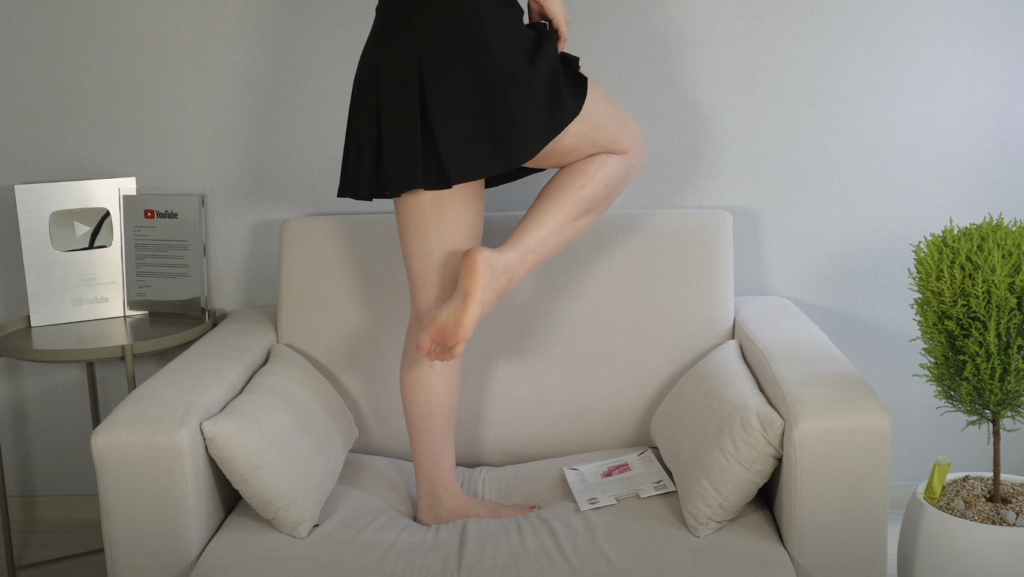 What I wore with it
In order to complement the natural colour of the tights, I opted for a light-coloured dress. To finish off the look and add a touch of chic, I wore grey ankle boots. The combination was perfect, and the gloss of the tights really stood out.
Outfit Details
Dress: Unspecified
Shoes: Grey ankle boots
Tights: Cecilia de Rafael Sevilla Gloss Tights
Review
I wore these tights in a medium size, which according to the packaging, should fit sizes ranging from 6-14. The denier is 15, which means they are quite sheer, but still provide a decent amount of coverage. They have a glossy appearance, which I absolutely love.
The waistband is 2cm wide and sits comfortably on my waist. They also feature a cotton gusset for added comfort. The tights fit me well, and the fabric is very soft. The toes have a slight reinforcement, which is always a plus, and there was no wrinkling or bunching around the ankle area.
The sheen is even throughout, and they look fantastic under natural light. I have been wearing them for about 4 hours now, and the sheen is still intact.
Final Thoughts
These are a good pair of everyday gloss tights. They are comfortable, look great, and hold up well with wear. I would definitely recommend these tights.
That's all for now, readers. Stay tuned for more reviews and fashion tips!